Invisible dangers from the environment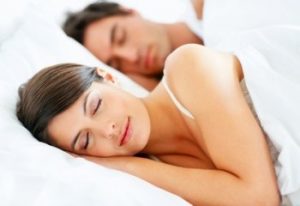 Modern living and working cause greater challenges for our health and performance, because particularly in metropolitan areas, buildings are erected without paying attention to the natural conditions substantially influencing a site.
Previously, dowsers did examine a location before the start of construction to avoid problems. Today, many sleeping areas and workplaces are impacted by Earth rays and underground watercourses occurring in nature.
Furthermore, there is an increasing e-smog contamination causing similarly disastrous effects on living beings in the long run.
The radiation exuded by electrical devices and by the earth impede the regenerative capacity of the body on a cellular level. The dangerous thing is that problems can occur only after several years. Depending on the individual's constitution and lifestyle it can cause various ailments, for example
concentration disorders, irritability and headaches
insomnia
circulatory disturbances
therapy resistance and persevering mycoses
hyperacidity
depressions
allergies
arthritis
cancer and tumours
You hardly can influence the environment factors, but you can take action against it indoors!
Create your own oasis for recovery and relaxing working conditions
If you suspect problems with earth rays and electrosmog in your sleeping area or at your workplace you should get a professional inspection.
Knowing where there are earth rays or subterraneous water veins in your house you can evade them or protect you against them appropriately. A full examination will find out and fix it.
An electrosmog consultation can help you to sleep and work free from technical radiation and will support your healthiness and performance, be it by avoiding or professional isolation.
You will get a comprehensive remediation concept to discard harmful impacts or to reduce them at least. The inspection goes well with a Feng Shui consultation.