How to detect your strengths and make use of it by a Ba Zi consultation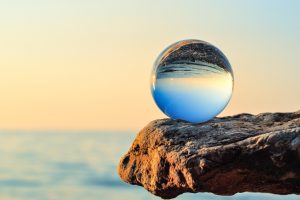 A Ba Zi reading is best suited for every situation and problem in life because the energetic constellation of a person reveals every information required for resolving. A Ba Zi analysis is your personal user manual enabling you to perform at your best. And you can get it right where you are, because only your birth date is needed!
Knowing others is wisdom;
Knowing the self is enlightenment.
Mastering others requires force;
Mastering the self requires strength;
He who knows he has enough is rich.
At the centre of your being you are invincible.
(老子 Laozi)
Some examples:
You are looking for a holistic coaching.
You want to know yourself better and learn to become more healthy, balanced and productive which means to achieve your individual best form.
You feel as if you stumble frequently into the same situations and vicious circles in life and you want to get out of these.
There are crucial steps to make in your life and you ask yourself which paths could be the most promising ones.
You have health problems and want to know why no cure was effective so far. You are looking for your soul mate or you need help in your relationship.
You have problems with your child and you want to understand and support it in a better way.
You want to know in which environment and which profession you can be more successful.
You want to make full use of your own capabilities and of those of your employees.
You will get a comprehensive counselling including a written analysis for a sustainable effect.
Specific parts of the Ba Zi reading can be intensified by
A report for career and wealth serving to better plan and accomplish your professional goals and to find out your professional and financial strengths or
A relationship analysis showing the compatibility with your partner and the opportunities and challenges in your relationship and provides you with recommendations making it better work or
A business partnership analysis for your business to establish profitable and working cooperations.
You also have the option to get an analysis every year to get to know which topics will destine your life in the respective year and how you can make the most of the yearly energies in respect of job, wealth, relationships and health.